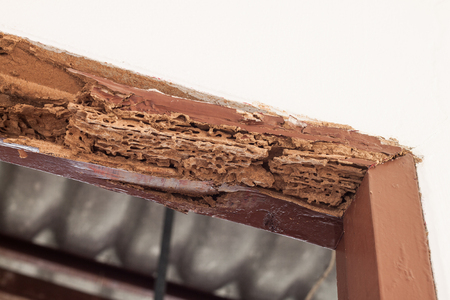 Termite Damage or Water Damage can quickly compromise the integrity of major wooden structural components like wood beams, sill/wall plates, floor joists and roof rafters. Structural repair can be a delicate job, so it is essential that you choose a contractor with the expertise to make necessary repairs while maintaining your home's integrity during the process.
Aztek has over 25 years experience completing all kinds of structural repairs in South Jersey. You can count on Aztek Construction to handle termite repairs with care and with the utmost respect for your property. We eliminate the termite damage, help to prevent future infestations, and leave your property clean and structurally sound.
Aztek is fully licensed & insured. Our brand of quality workmanship and excellent customer service has earned us a 5-Star Rating from Home Advisors.
Get Started Today!