Signs of foundation damage such as cracked basement walls should be evaluated and, if necessary, repaired as soon as possible. Foundation and structural repair must be performed with care to prevent stress and damage to the rest of your home's structure. That's why you'll want qualified, experienced professionals who utilize the best techniques and materials to do the job right.
Aztek's reputation is built on 25 years of experience providing top-notch workmanship and excellent service to South Jersey customers. We lend a wealth of experience to every job, performing quality repairs with care and respect for your property.
Aztek is fully licensed & insured and our brand of service has earned us a 5-Star Rating from Home Advisors.
We Specialize in Basement Crack Repairs.
Whether it's repairing a leaking poured slab wall or reinforcing a cracked cinder block wall, we employ the best and latest techniques and materials to complete the job and prevent further damage.
"Our basement had developed three small leaks. We called three "professionals" out for estimates. The first refused to do the job—-he thought it was too small of a job for him. The second was going to charge an exorbitant amount and then never got back to us with a written estimate for two weeks.

Pat Bowen of Aztek came out. He was responsive and his price was fair for the scope of the job. Throughout the process, Pat communicated clearly and in a timely fashion. The gentlemen doing the job for him could not complete the job due to the weather conditions. They returned on the day they arranged with us and were extremely timely, polite, efficient, and left the work site clean. I would highly recommend Pat Bowen and Aztek."


-AL, Mount Laurel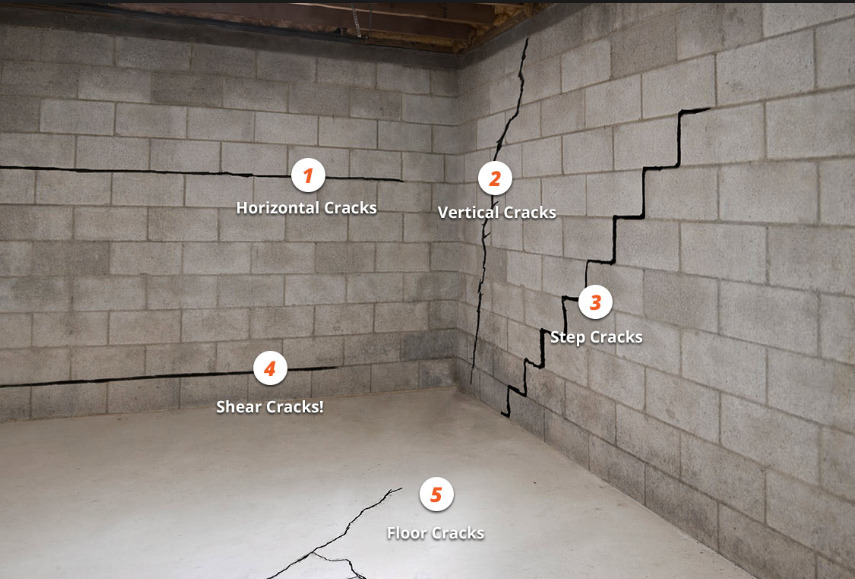 Before & After Foundation Repair
Get Started Today!